PVDF Curtain Hollow Fiber Membrane
PVDF Curtain Hollow Fiber Membrane Manufacturer
The Membrantec-reinforced PVDF hollow fiber curtain membrane incorporates traditional curtain membranes' merits from domestic and international sources. Furthermore, it adopts a bundled curtain structure that offers high filling density, compact layout, and space-saving benefits. It ensures uniform and efficient aeration, prevents the accumulation of pollutants, and facilitates easy maintenance and replacement.
PVDF Curtain Hollow Fiber Membrane Technical Parameters
Membrane material
PVDF
Membrane type
Reinforced hollow fiber curtain membrane sheet
Filament ID/OD
1.3/2.6mm
Average pore size
0.1μm
Tensile strength
≥200N
Effluent turbidity
<1NTU
Design flux
15~25L/M2.H
Working temperature
1~40°C
Max pH range
2~12
Maximum TMP
10~50 kPa
Aeration intensity
40~100Nm³/m².h
MLSS
4000~13000mg/L
Filtration cycle
20~120 minutes
Filtration mode
Submerged suction filtration (Out to In)
Product water flux
5~60L/M2.H
PVDF Curtain Hollow Fiber Membrane Specification Selection
We offer various standard membrane options and can accommodate custom sizes based on customers' requests. It is important to note that the membrane is calculated in terms of square meters for each layer of membrane filaments.
Model number
ELM-5080
ELM-2580
ELM-2540
Active membrane area
34㎡
17㎡
7.5㎡
Membrane size
1250 x 2000 x 30mm
625 x 2000 x 30mm
625 x 1000 x 30mm
Filtration accuracy
≤0.1μm
Pvdf Hollow Fiber Membrane Price
The cost of PVDF hollow fiber membranes hinges on several factors. High-quality membranes with superior performance, such as high filtration precision and large flow rates, command higher prices. Secondly, the module's size, capacity, custom design needs, and additional features like PoliCap terminals and ultrafiltration elements elevate the price. Bulk purchases usually attract discounts. Lastly, the cost can also fluctuate based on the supplier's reliability and quality of service.
Related Hollow Fiber Ultrafiltration Membrane For Sale
It is often used in water treatment and filtration systems and is made from polyvinylidene fluoride, which offers excellent chemical and thermal resistance.
They are frequently used in MBR systems to separate solids from liquids, improving the overall efficiency of the purification process.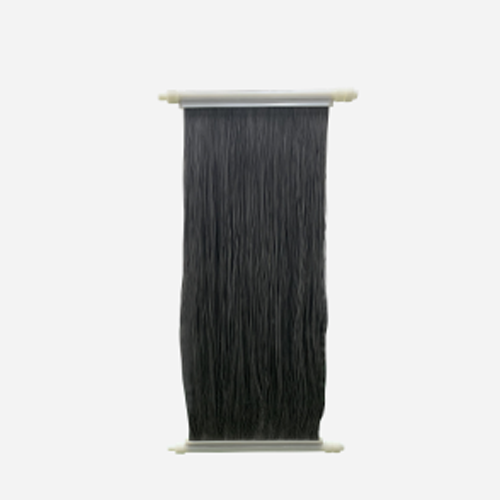 A newer membrane type utilizes the exceptional properties of graphene to improve filtration performance. It provides increased efficiency and durability.
It uses ultrafiltration to remove microorganisms, particles, and large molecules from liquids. And often used in situations that require precise and pure filtration.
If you are interested in our products, don't hesitate to contact us! You can contact us in any way that is convenient for you. We are available 24/7 via fax or email. You can also use the quick contact form below or visit our office. We would be happy to answer your questions.