Water Treatment Supplier - World's Leading Water Treatment Corporation
Trustworthy Water Pollution Control Scheme Service Provider
Focus on producing high-quality hollow fiber membranes, flat sheet membranes and self-cleaning water filters. To be the world's top water treatment solutions provider!
Hollow Fiber Membranes Manufacturer
Water Treatment Supplier is one of the best hollow fiber membrane manufacturers in China. We adopt the industry-leading Improved Thermally Induced Phase Separation (I-TIPS) technology to produce PVDF hollow fiber membranes. These membranes have high crystallinity and a uniform interpenetrating grid structure, making them much more durable than PVDF membranes produced by the standard immersion precipitation method.
PVDF Curtain Hollow Fiber Membrane
Hollow Fiber MBR Membrane Moudule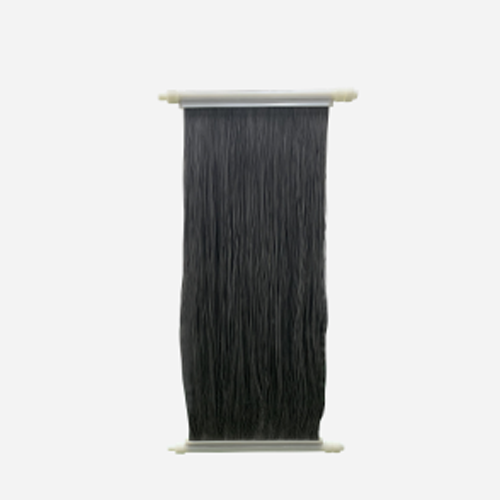 Graphene Hollow Fiber MBR Membrane
Hollow Fiber Cylindrical Ultrafiltration Membrane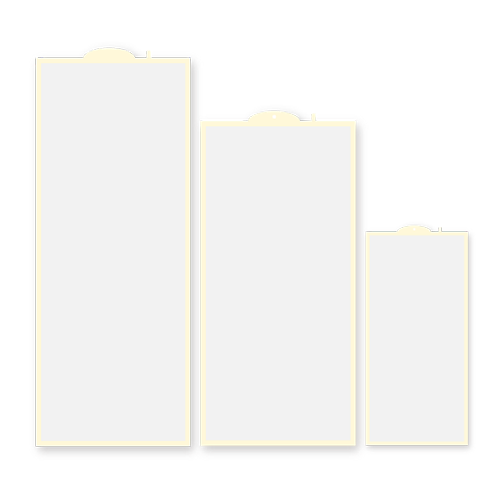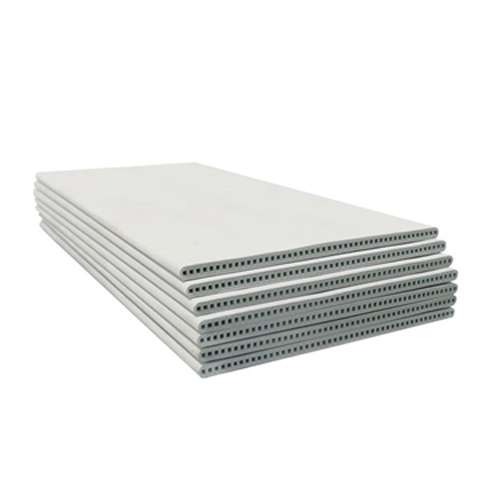 Ceramic Flat Sheet Membrane
Array Flat Sheet Membrane
Flat Sheet Membrane Module
Automatic Self-Cleaning Brush Filters
Automatic Self-Cleaning Suction Strainers
Flat Sheet Membrane Manufacturer
We are one of China's best flat sheet membrane manufacturers & suppliers. Water Treatment Supplier offers flat membrane elements with many options, featuring solid chemical stability and non-adhesive surface characteristics. These membranes have low filtration resistance, allowing for gravity filtration. They can withstand cleaning with strong acids, strong alkalis, and substantial oxidants, demonstrating excellent anti-pollution capabilities.
Self-Cleaning Water Filter
This type of filter is suitable for various water supply systems, particularly those that require continuous operation without interruption. It effectively filters out mechanical impurities in the water system to ensure the system equipment's safe and reliable operation. Analyzing the pressure difference between incoming and outgoing water can determine the filter's operational status, enabling automatic detection, cleaning, and discharge functions.
EDI Module Water Treatment
EDI is characterized by its ease of operation and management, low failure rate, and straightforward implementation of automatic process control. Additionally, it can be seamlessly integrated with other water treatment technologies, such as reverse osmosis (RO) and ultrafiltration (UF). By utilizing reverse osmosis technology for primary desalination and EDI technology for secondary desalination, a continuous manufacturing process for pure water can be achieved, establishing an optimal high-purity water production line.
20 Long Years Of Manufacturing Excellence With Quality At It's Best!
We are dedicated to environmental responsibility through the treatment of sewage and wastewater as a manufacturer specializing in a full range of membranes, i.e., hollow fiber membranes, flat sheet membranes, membrane systems, equipment, etc. For about two decades, our highly respected expertise and resources have helped customers plan projects while providing customers with tailored solutions to meet water treatment goals, regardless of scale.
Wastewater Treatment Solution
Domestic sewage, generated from daily activities like washing, bathing, and toilet use, is a significant source of wastewater. It must be treated to meet standards before release. Untreated sewage contains pollutants that can pollute water bodies, leading to eutrophication and disrupting ecological balance. Effective collection and proper treatment are essential to address these concerns.
Industrial wastewater is produced during industrial production and contains a wide range of complex pollutants that are challenging to treat. Industrial wastewater's increasing pollution of water resources poses significant risks to human health and safety. Therefore, finding effective methods for treating industrial wastewater is crucial in addressing this issue.
The traditional method of preparing pure and ultrapure water using ion exchange resin is costly and requires frequent regeneration. However, EcoLanTM utilizes reverse osmosis technology and EDI (Electrodeionization) to prepare water with low operating costs and high reliability. Reverse osmosis is advanced and reliable, while EDI eliminates the need for chemical regeneration and wastewater discharge and reduces operational expenses.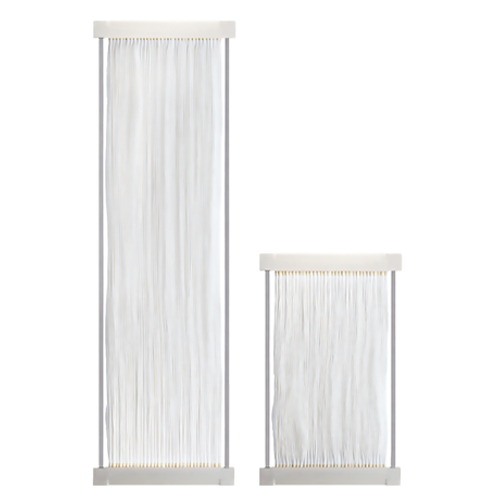 A hollow fiber membrane is a tiny tube with porous walls and a hollow space inside. It selectively allows certain substances to pass through while retaining others.
Flat sheet membranes have a planar shape and are typically rectangular, and they are immersed in a membrane tank and scoured with air to maintain the flow of sludge through the channels of the membrane.
The automatic self-cleaning filter is suitable for various water supply systems. It can filter out multiple mechanical impurities in the water system to ensure the safe and reliable operation of the system equipment.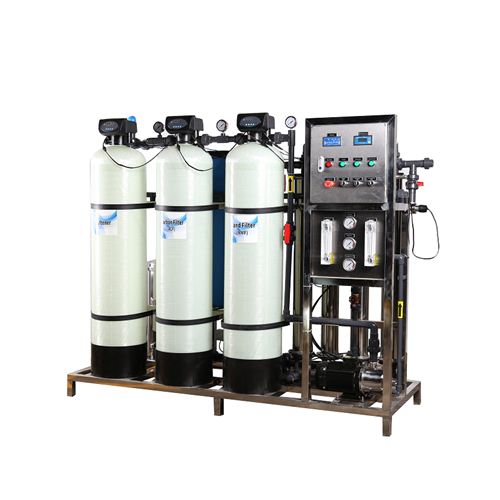 A reverse osmosis plant is the world's most advanced and practical desalination equipment. It is mainly composed of a reverse osmosis membrane, a high-pressure pump, and a security filter set up to protect the reverse osmosis membrane.
EDI(Electro Deionization)module is a new technology that combines electrodialysis and ion exchange for continuous water purification. It uses mixed ion exchange resin to adsorb anions and cations in the feed water.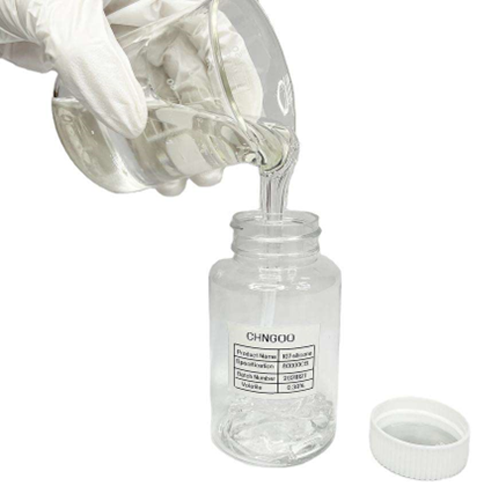 The main functions of water treatment chemicals are to inhibit the formation of scale and sludge, slow down the corrosion of materials in contact with water, remove suspended solids and toxic substances in water, deodorize and decolorize, soften water quality, etc.
EcoLan ELO-1060E Ultrafiltration Membrane Water Reuse Case
CP119 RO Scale Inhibitor Performance Test Report
CP119 RO Scale Inhibitor Performance Test Repor
EcoLan Reverse Osmosis System Cleaning and Scale Inhibitor Dosing Case
EcoLan Reverse Osmosis System Cleaning and Scale Inhibitor Dosing Case
EcoLan MBR Membrane Module Replacement Case
EcoLan MBR Membrane Module Replacement Case
If you are interested in our products, don't hesitate to contact us! You can contact us in any way that is convenient for you. We are available 24/7 via fax or email. You can also use the quick contact form below or visit our office. We would be happy to answer your questions.